WELCOME TO PATRICIA THAYER'S NEW BLOG…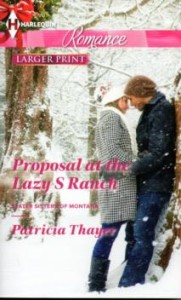 Out this month is the second book in Slater Sisters of Montana series, just release by Harlequin Romance; PROPOSAL AT THE LAZY S RANCH
      Josie Slater returns home after ten long years and the first person she sees is the gorgeous-as-ever Garrett Temple.  The memories of her first love and her first broken heart come flooding back.
She doesn't have time for old attractions as the Lazy S needs her help to survive. But when a snowstorm blows in, Josie and Garrett are left stranded together.  With nowhere to run, the feelings that they still belong together is undeniable. 
     Will Tori forgive him for breaking her heart?  Can Garrett keep her from leaving, and convince her this time to accept his proposal? 
Buy Proposal at Lazy S Ranch:
acquistare levitra Genova Amazon
http://cinziamazzamakeup.com/?x=dove-comprare-viagra-generico-25-mg Kobo Books
best price cialis super active Walmart
acquistare viagra generico 25 mg a Firenze Sony Store
https://24-viagra.com/the-use-of-viagra/ BooksAMillion
And be sure to check your local Target and Kmart or look online for your copy of http://cinziamazzamakeup.com/?x=quanto-costa-viagra-generico-50-mg-in-farmacia-a-Verona Proposal at Lazy S Ranch today!
Be sure to catch the Slater Sisters series from the beginning with Ana's story, THE COWBOY SHE COULDN'T FORGET, available online.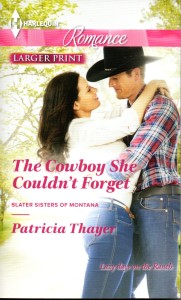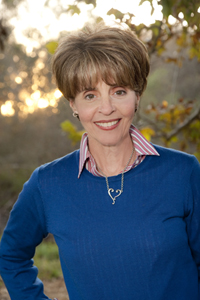 ABOUT PATRICIA:
Best selling author of over 40 books, Patricia Thayer, is known for her western and small town stories.  She's won the Romantic Times Reviewers' Choice, the Book Buyers Best awards and was nominated for the prestigious RITA. 
Growing up in the Midwest, her first heroes were cowboys.  The small town rancher, the family man who works hard for his land and the people he loves.  He always does the right thing.     
Patricia left Indiana after collage and moved to Southern California.    When she needs time alone, she and her husband, Steve, head up to their cabin in the local mountains.  When she isn't writing, she sits on the deck with her guy, enjoying the quiet life.              
Find Patricia online at www.patriciathayer.com   FaceBook Patricia Thayer Wright
Come visit me again, and I promise to keep you posted on some important news coming up next month.