viagra generico 100 mg miglior prezzo pagamento online
why does accutane cause heartburn
go here Ready or not, here comes spring. 
levitra 20 mg italia consegna 24 ore Well, February has come and gone and so have the Winter Olympics.  I have to admit this time I was a little skeptical about what would happen with all the security troubles Russia was having even before the start of the games.  Yet, they pulled it off beautifully. 
http://maientertainmentlaw.com/?search=female-cialis-mail-order-uk I was especially excited this year because our neighbor at our Lake Arrowhead cabin, Rafae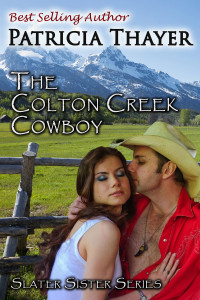 l Artunian, is a coach for American figure skater, Ashley Wagner.   We would see Rafael on television, giving advice to Ashley, then sitting next to her while she waited for her scores.  It was nice to have a personal connection to the Olympic Games, and of course, I cheered on all our athletes.  They've worked so hard to reach the peak of excellence to compete with the best in the world.  
go to link  Now, February has come and gone, and I can get back to my normal routine, too.   By the time I post this blog, my book THE COLTON CREEK COWBOY will be up on Create Space.   And my new book, Colt and Lucia's story, LOVE STRUCK COWBOY, will be going up on Amazon within the next few weeks.  
see I know it's taken more time than I thought, but anything worthwhile is.  
read and buy from online drugstore genuine merck finasteride As always I look forward to chatting with readers, so please connect with me here, or on my Facebook Author Page. Have a question you're dying to have answered? Ask me here or on FB I'll try my best to answer it. Until next time, Happy Reading! Patricia